Did you just take a step up and move into a beautiful home at Summer Lakes in Rosenberg, TX? Perhaps you got a promotion at Nalco Champion. You deserve to be seen dropping off your kids at Arrendondo Elementary in a car that reflects your drive for success. Find the perfect luxury performance SUV or sports car for you at Helfman Alfa Romeo of Sugar Land. Now you, when you pull into the lot at Bull Creek Cafe & Grill, heads will turn!
Less than an Hour to the Test Drive of Your Dreams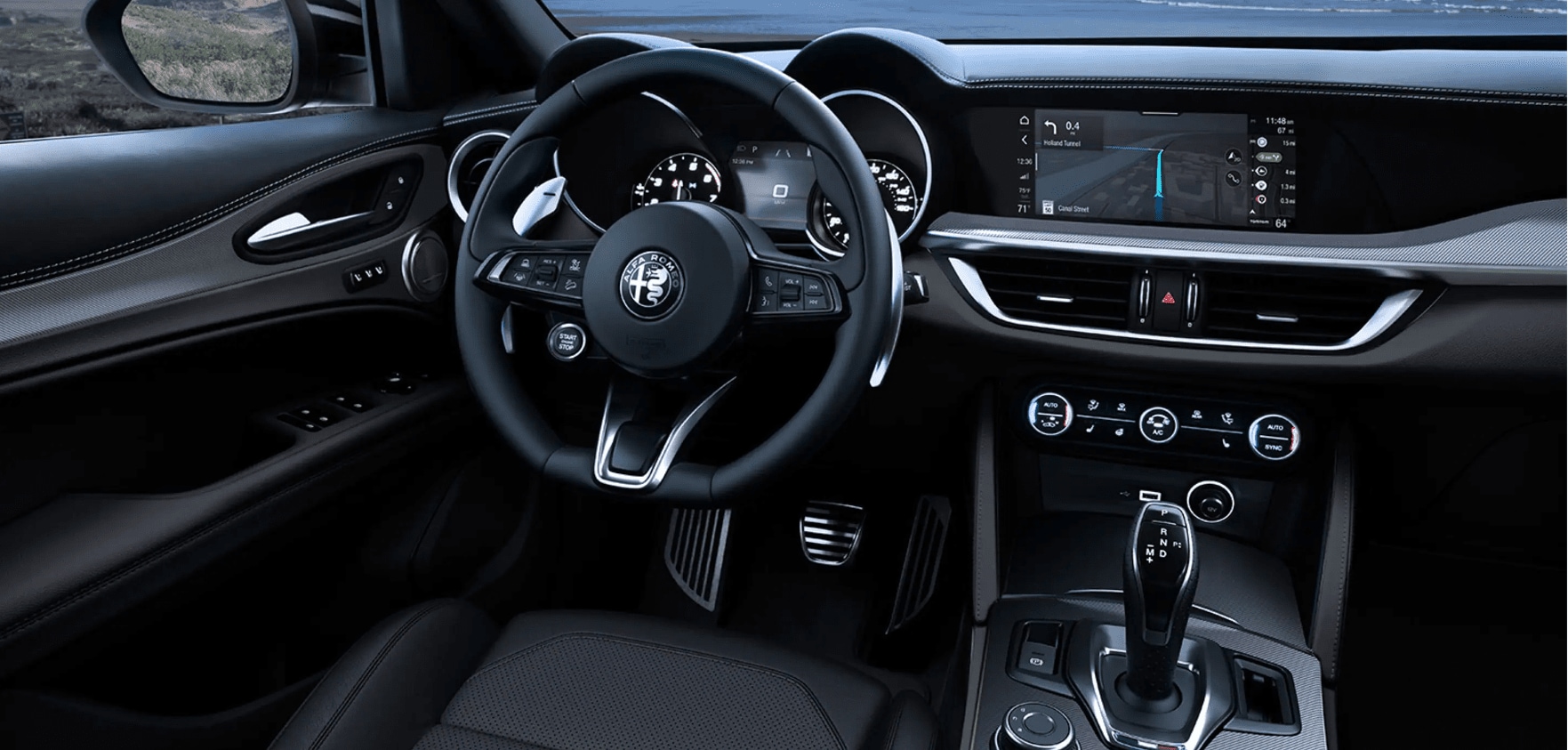 You can slide into the cockpit of one of our premium rides when you arrive at 11819 Southwest Freeway in Houston. It takes about 45 minutes to get here from downtown Rosenberg.
The fastest route is to head south out of town and connect with Interstate 69 North.
Stay right to get on the Sam Houston Tollway and follow it up to Interstate 10 East.
Look for exit 762 to Silber Road and take it.
Once on Frontage Road, look for the first left under the highway.
Take another left onto Frontage Road West, and we are on your immediate right.
Selecting the Alfa Romeo that Matches Your Lifestyle
If you are serious about shopping for a new vehicle, give our Sales Department a ring at (281) 810-9490 to schedule your personalized tour of our lot. We can help you decide if an Alfa Romeo Giulia is the sports sedan with all the style needed to make your co-workers jealous. Check out the Alfa Romeo Stelvio and fill up its ample liftgate when you spend too much at Brazos Town Center. Grab a gear and arrive at the Fort Bend Country Club in the Alfa Romeo 4C Spider.
Service and Parts Close to Shopping and Fun
Does your current ride require a little tender loving care? Our Alfa Romeo Service Center is located right next to IKEA and the Marq-E Entertainment Center. Drop off your ride, find a new kitchen gadget, or see a show while we take care of your routine maintenance. Fit the appointment into your schedule by reserving your time using our online form or calling us at (281) 971-3640.
Are your floor mats looking a little tired? Perhaps you always wanted a sweet set of wheels to match your Alfa. Check out the complete line of genuine Alfa Romeo parts and accessories in our Parts Department. Call ahead to (281) 940-8347 to inquire about availability or to place an order.